What is Functional Medicine – (FM) is a patient-centered approach to healing.  Instead of looking at and treating health problems as isolated diseases as most medical doctors might, Functional Medicine assists the individual who may have bodily symptoms, imbalances and dysfunctions from an entirely different perspective than traditional allopathic medicine.
Almost all causes of diseases and dysfunctions and the resulting symptoms, are caused by an underlying dysfunction and / or imbalance of bodily systems.  Currently our health care system rarely looks at or treats the underlying cause of a condition.  By identifying the root cause or causes Functional Medicine has a much better chance to successfully resolve a patient's health challenges.
By using scientific principles and advanced laboratory tests.  Therefore, practitioners of Functional Medicine assist the body to restore balance in the body's primary physiological processes.
The goal of Functional Medicine: To assist the body to restore balance in the body's primary physiological processes which results in the patient's lifelong optimal health.
About Dr. Bobbie Stowe, DC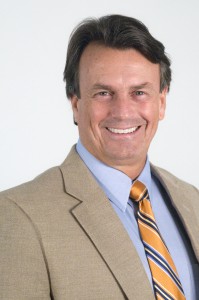 Dr. Stowe has been assisting patients in their endeavors to regain health for almost 10 years.  Dr. Stowe has always had a passion to live healthy and enjoy life to its fullest, where aging and diseases are always a constant threat.  He came to reason, that as we age, our cells deteriorate in function, sometimes allowing diseases or dysfunctions to take control of our lives.  So it became a quest, a passion, to learn and assist his patients and those suffering from chronic conditions or dysfunctions.
Using advanced laboratory testing and analysis, Dr. Stowe's focus is to help find the two primary issues that might cause disease:   1- a blockage of a natural process, and/or 2 – a deficiency of vital nutrients that the body needs in order to function properly.  Dr. Stowe's entire approach is to assist the person in restoring health, not only to the cells and tissue, but to the person.

Testimonials